ABOUT ETHICSGAME
Catharyn A. Baird, J.D., is the CEO and Founder of EthicsGame® and Professor of Business, Emerita, Regis University, Denver, Colorado.
The EthicsGame, founded in 2005 in Denver Colorado, is the leading provider of online ethics tools for colleges and universities. Our founder, Catharyn A. Baird, J.D, spent 22 years teaching at Regis University where she developed a unique approach to resolving ethical dilemmas which sparked the creation of the EthicsGame. Her passion was to help her students learn to make better decisions.
She began researching personal and professional ethics when she was a practicing attorney, representing children and parents who found themselves enmeshed in the juvenile justice system. As she worked with families, she became intrigued by the question of why some children seemed to know the "right thing to do" while others did not.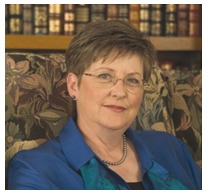 Baird's longstanding interest in why people struggle with ethics grew over years of teaching business students and professionals. She discovered that while people wanted to live ethical lives, they often lacked the tools to become ethically mature. Thus, they were ill equipped to do the right thing within their complex business environments.
Based on her pioneering work in business ethics, Dr. Baird synthesized and formulated the ethical foundations upon which the EthicsGame simulations and assessments are built, and articulated them in her ground-breaking textbook, "Everyday Ethics: Making Hard Choices in a Complex World."
Dr. Baird's research at Regis University revealed that when making an ethical decision, we typically reflect on the four core values of rationality, sensibility, autonomy and equality.
From the foundation of the four core values, Dr. Baird identified ethical theories that represent the balance of the values and put them into the framework of the Four Ethical Lenses:
Responsibilities
Relationships
Results
Reputation
The Ethical Lens Inventory is the foundation of the EthicsGame products. Once students have an awareness of their ethical preferences and an understanding of all of the lenses, they can participate in a collection of Hot Topics Simulations, Ethics Exercises, and the Core Values Simulations that which allows them to take on specific roles in a situational dilemmas and then practice making decisions based on different ethical views.
EthicsGame products have been integrated into classes on over 250 campuses worldwide, allowing colleges and universities to seamlessly weave ethics into their curriculum beginning with freshman orientation through graduate level programs while meeting "ethics across the curriculum" requirements.